What is a custom dimension?
Custom dimensions are user-defined dimensions in web analytics tracking that is used to measure the characteristics of users or event parameters that can't be measured by default methods or dimension available.
Table of Contents
Custom Dimension in GA4
Google Analytics GA4 provides great flexibility when it comes to sending data to Google Analytics property. You can send custom parameters the way you want and the same will be available in the Bigquery streaming connection also it will ad more in-depth to the data you are collecting.
Google Analytics GA4 gives you the capability to collect and then analyze the data that is not generated in the default setup of GA4. Custom dimensions are easy and simple to configure in GA4 and it's an extremely great way to get deeper insights into the use and events data collected on your website.
The GA4 custom dimension involves setup:
Register a parameter as the custom definition in the GA4 config Tab
Setup custom parameters in events tracking
The registration of custom dimension is not retroactive so if you configure it today, previous data can not be visible in reports.
How to configure custom dimensions in Google Analytics GA4?
Register custom dimension GA4 property
This can be applied to any event parameter that you send to the GA4 property. If you want to use them in explorer reports like Funnel exploration, Path Analysis, Free Form report, or Segment Overlap.
Step1
Configure Section:
The first thing you need to do is to click on the "configure" section on the left sidebar. Then choose the "Custom definitions" option, from there you will land on the custom dimensions page.
There is also a tab for custom metrics in case you want to configure custom metrics click on "Custom metrics" instead.
Step 2
Event Parameter selection:
Now click on the "Create custom dimension" button on the top right corner. You will see the next box will slide in to fill in the information for the custom dimension.
Here you have to fill in information Like "Dimension name", Scope, and the most important Event parameter, Event parameter tab will show the list of parameters available to create custom dimensions.
Name Parameter: You can enter whatever you want. This is how you want your dimension to be displayed in your reports.
Scope: If you want to apply this parameter only to one event
Event parameter: This is the place where you mention specifically which parameter you want to add a secondary dimension
Setting up Custom parameters in Event tracking
You can define custom parameters in your event tag configuration as shown below. As I have configured the Page type in my Ecommerce tracking tag, it will show me how my page types are performing for customers like search page, listing page, category page, details page, filter pages
If you want to send more parameters, you can do that also. you can send up to 25 custom parameters with a single event. These two parameters will eventually become custom dimensions in Google Analytics 4.
Where to find the custom dimension in Google Analytics 4 reports?
Note: Newly added custom dimension will only be able to appear in reports after 24 hours in some cases maybe 48 hours as GA4 events analysis takes up to 72 hours.
As you know GA4 is an event-based analytics platform, every report in the property is affected by the events you send with custom parameters.
Configure > Events reports
Reports > Engagement > Events
Explore (exploration reports)
Conclusion
In Google Analytics GA4 custom dimension is now fundamental functionality that is a part of your initial implementation plan. If you wanted to track an event with additional information then you have to deal with custom dimensions.
In the case of streaming data in BigQuery GA4, there is no need to register custom dimensions anywhere it will be directly available in the dataset or data warehouse where you are sending your streams.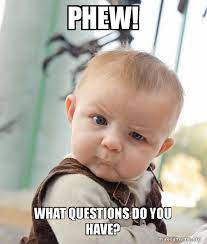 (Visited 42 times, 1 visits today)